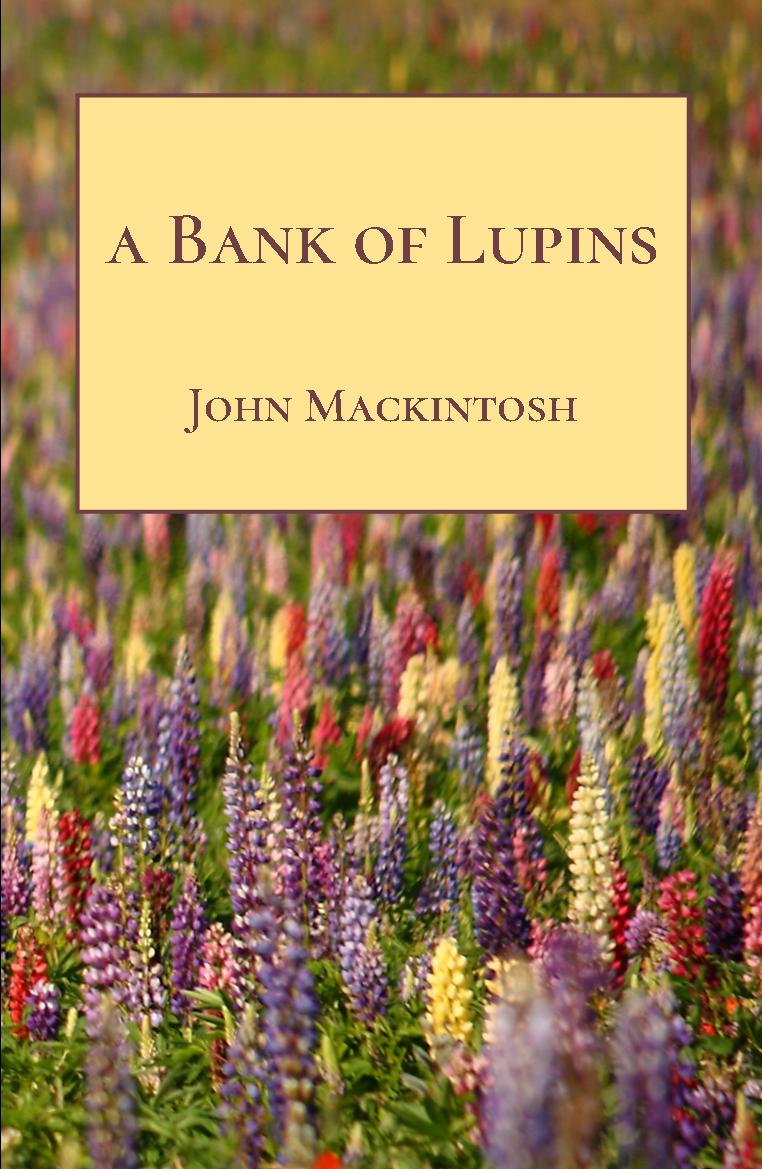 A Bank of Lupins
by John Mackintosh
ISBN: 9780956423047
Fiction Paperback
198mm x 129mm – 224 pages
RRP £9.95
A Bank of Lupins is a novel about obsession.  It relates how, in 1947, The Mathematical Society offered a prize for a solution to Fermat's Last Theorem, a problem that had baffled mathematicians for 300 years. It would be another 50 years before the prize was claimed. Yet, on a cold winter's morning, just months after the competition was announced, a young Edinburgh teacher had boarded the Flying Scotsman with what he claimed to be that elusive proof in his suitcase. He would never arrive in London.
This 224 page softback book is the first novel by John Mackintosh.  John was born in Greenock, Scotland in 1953, and spent most of his early years in Forres in Moray, He attained a degree in Economics at Aberdeen University, then successfully qualified as a Registered Mental Nurse in Edinburgh. He worked for many years in social work, assisting adults with learning difficulties.
A gifted poet, John's previously published works include A Rural Calendar and Pantiles an' Corbie Stanes, along with many poems featured in various anthologies. His first published play, The Ghaist was performed at the Edinburgh Fringe in 1998 to excellent reviews. He followed that in 2002 with A Song of Summer, a play offering a compassionate and genuine insight into the rustic poet John Clare's journey through madness to his death in the asylum.
John is also an accomplished musician, singer and songwriter who, for many years has performed and recorded, initially with the folk and ceilidh band Shindig. He also recorded under his own name singing acoustic blues, releasing a CD Where Angels Lay in 2002. Having retired to Wiltshire with his wife Sally in 2018, he has returned to writing.
Available Retail from