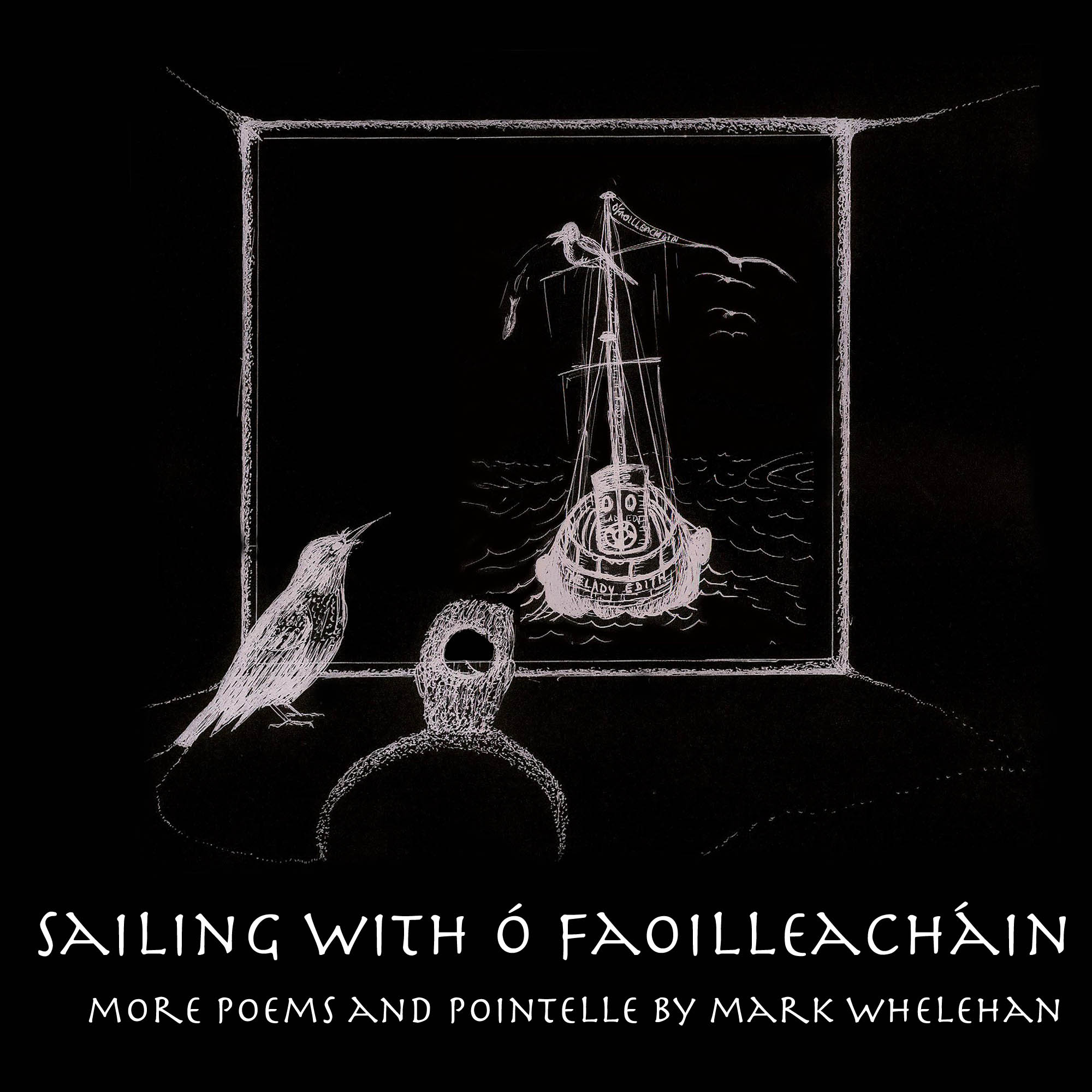 Sailing with Ó Faoilleacháin
by Mark Whelehan
ISBN: 9780956423054
Fiction Paperback
210mm x 210mm – 160 pages
RRP £12.99
This 160 page softback book contains the latest poetry works by Mark Whelehan, the well-known Sculptor and Poet of Irish descent.  In Sailing with Ó Faoilleacháin, he continues on his polymathematic wanderings across the Pewsey Vale, but these days less and less beyond as this book demonstrates and recollects.
Encumbered, as he puts it, by animals relations and friends, he smilingly sees no escape. He doesn't  yearn for too much excitement – a shared bottle of wine or a Guinness followed by a good bit o' grub.  In fact he is wallowing in a comfort zone of torpor and bucolic bliss.  He seems cemented on this spot of paradise like one of his own rude-hewn sculptures – on his own terms yet looking after his Ma for his Pa, as promised – gathering his favourite patinas, verdigris, lichen and moss.
All this with his big minder and chum Crookie the Irish Wolfdane, his faithful parrot and intellectual equal Dolly and a menagerie of other assorted beasts.
Available Retail from